Add your photo to Wordless Wednesday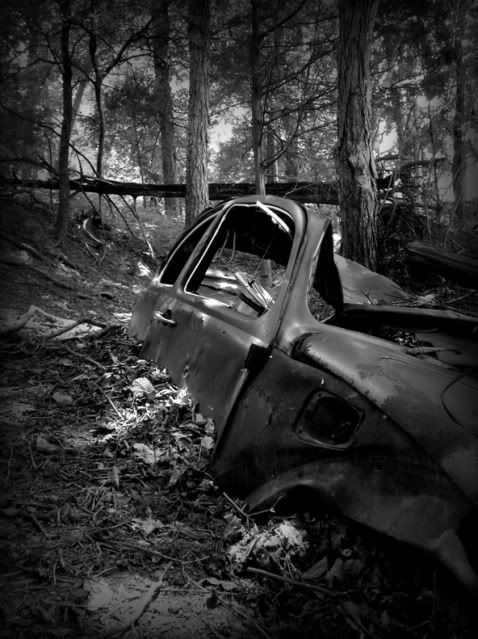 My papier mache bugs are finally finished! I was hoping to have them done by July, but they lingered in the shed awaiting the last coats 0f spar (marine) varnish. Here is my original post showing pictures of the sketches and armatures with out papier mache.
I used all materials from the garbage, mostly cardboard and newspaper. I also used a few items that I had on hand bamboo skewers, duct tape, spray paint, stain, copper wire scavenged from a construction site, and clothesline rope.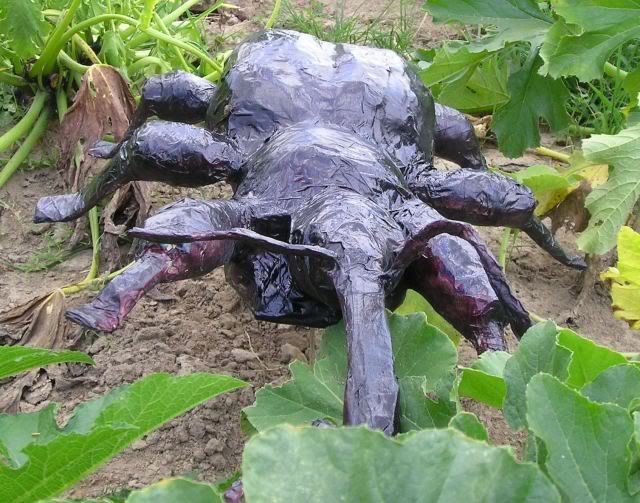 Above is the Boll Weevil, I think it's my favorite one. I really like the way the bruise colored finish came out. I used purple stain to covered the mache. I sponged on blue and green stain over the purple and finished it by sprayed over lightly with black.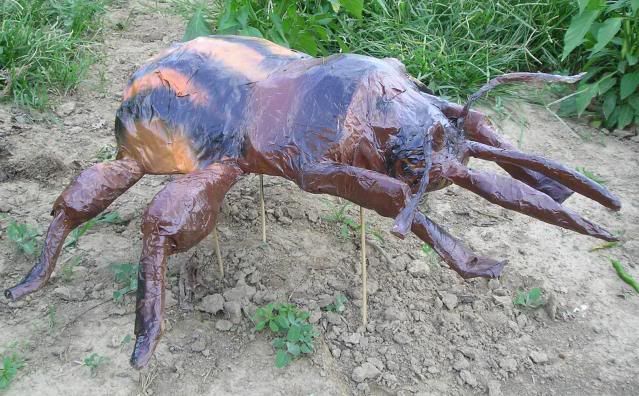 Here is the menacing Colorado Potato Beetle. All of the antennas are made from copper electrical wire. I drilled a hole through the body with my mini Dremel and threaded a length of wire through the hole(s). I secured the antennas with a piece of bamboo skewer tightly pushed into the hole. The antennas were then wrapped with papeir mache.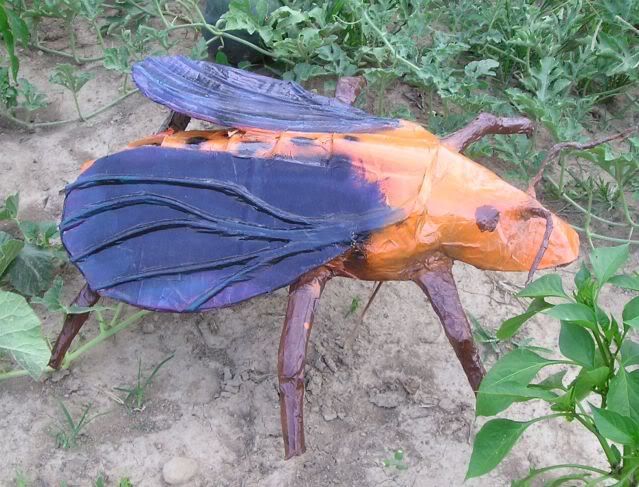 For the wings of the squash vine borer I marked the veins with a Sharpie and cut lengths of clothesline rope and soaked the rope in papier mache paste and then stuck them on to the premarked lines. After they dried I used regular white glue along the edges of the rope to prevent anything from moving. The ropes and wing were then paper mached over.
The bugs are strong enough to stand on their own legs, ( I actually pick them up by the leg) but I didn't want them in contact with the ground moisture, so I secured three bamboo skewers through the bottom of each bug. It also gives them a little height to scare groundhogs!!