They Know It's Spring
I totally forgot I had planted hyacinth bulbs last Autumn, so I thought they were tulips when they came up! Needless to say, I was quite distraught, as these did not resemble any tulips I had seen.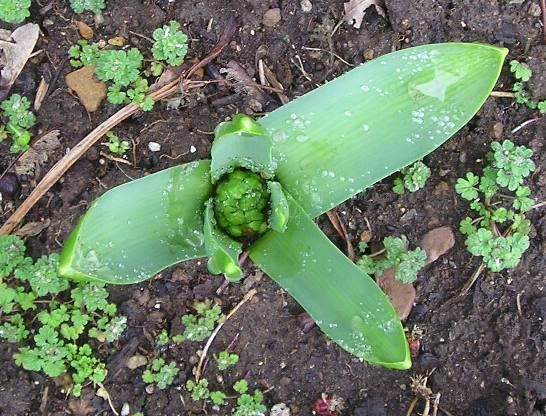 Everyday the center of the bulb got wilder and wilder looking.
Until I finally remembered/recognized they were hyacinths.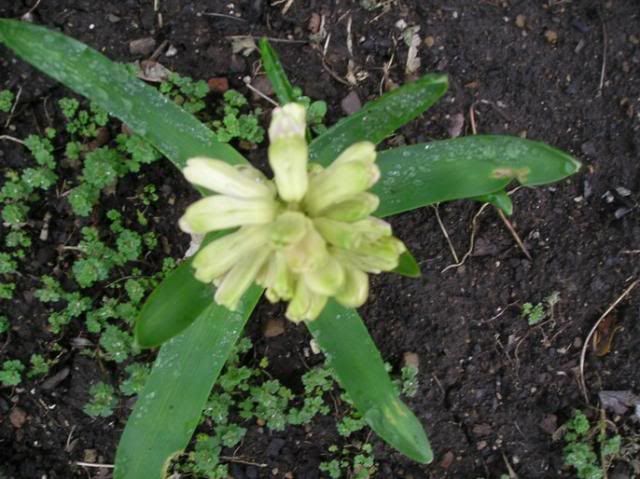 Of course, it helped when the REAL tulips came up! I only see two so far.  I think the moles may have eaten some, but two is better than none.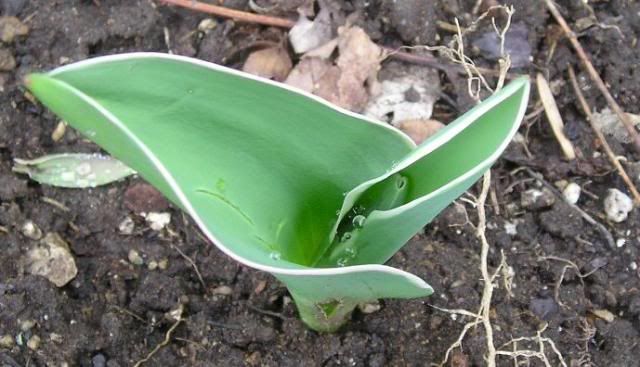 My Johnny Jump-Ups have survived the rabbits and the winter. They are still kickin' it and lookin' fine.
It may not look like much, but  I grew this tree from a seed, so I am quite delighted to see it already putting out new growth. The only problem the name tag is lost, so I have no clue what it is. I need to find a more permanent solution for labeling plants.
Here is my lovely Spring bouquet of Forsythia and Redbud branches. Pardon the coke bottle vase. You caught me! I'm cheap and I haven't dusted in a while

Happy Spring Everyone! Have a lovely day!
4 Responses
If you hadn't told me it was a coke bottle vase, I never wouldda known
Good to see your hyacinths popping up and the johnny jump-ups too.
I'm impressed that you're growing a tree from seed!

Happy spring to you, too, lzyjo! Love the Johnny jump-ups. And needless to say, I've never found a permanent tag solution either! That's why garden notebooks and plot plans are such a good idea. At least then you have a fighting chance!

Hi JGH,Thanks for stopping by, I've added you to my blog roll again. whoops!

HI OFB, Thanks for stopping by, I love the tip on a garden journal. Now I just have to commit to writing everything down!